Robotics in investment castings has changed the shape of industry

Investment casting is one of most ancient manufacturing process that is adopted by manufacturers since ages. The investment casting components can be utilized for almost any industry like aerospace industry, medical castings industry, tools designing, equipment designing, household appliances or complicated geometries as well.

If we talk about traditional investment castings manufacturer techniques, they were highly time consuming and inaccurate too. The technology advancements have changed everything how operation were performed earlier and how they are executed now.

Robotic automation implementation is one of the most recent technology advancement in casting industry to give automated designing solutions. Let us discuss here key steps by step how robotic in investment castings has changed the shape of industry and how it can help investment casting manufacturer.
Wax Model designing
Here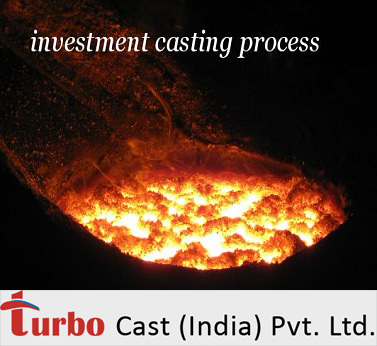 , the initial step is to design wax parts by investment casting manufacturer that looks exactly similar to metal components you wanted to produce.
2.Pattern Assembly
The next step is to arrange wax pattern together to form most complicated shaped into easy steps. With robotics stimulation, pattern assembly work can be automated with the help of robots.
3.Shell Building
The next step is to remove wax molds and dip into sand to form outer layer or shell building. The process is best automated with robotic stimulation process as payload is dirty and heavier too. Turbo cast is popular name in the industry that offers robotics investment casting solutions.
4.Wax Removal
Once outer layer is ready, this is the time to remove wax from parts slowly and gradually otherwise it may result into deteriorate components.
5.Quality Assurance
Every time casting components are delivered to clients, they should be checked on various quality parameters so that they can be used for multiple industries.